Best Kids Smart Watches – As a Parent You Must Know About Them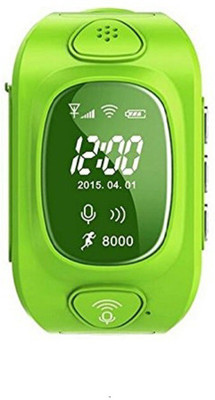 The most obvious reason that you have landed on this page is that you are looking out for a list of best kids smart watch online. Something that is inexpensive, fits in your budget but contains all the features that a smartwatch needs to have. Including features like calling, activity tracker, GPS tracker, etc. Above all, it should not be boring. It should have something fun on it to keep your kids engaged. Perhaps the only way to do that is to have a gaming feature on it! Yes, a smartwatch that allows your child to play games and learn new things via learning apps on it.
Why need a Smart watch?
Why not a smartphone…?  
As a parent, you want it to have all the features mentioned above but the most important concern is your child's safety. A watch that is smart enough to track and locate. A watch that makes two-way communication possible. A watch that provides SOS features, etc. Right…? Isn't that the main reason why you need a watch that is smart? Otherwise, a smartphone in pocket and watch on the wrist could have served the purposes as well. According to a recent survey, it was found that 88% of parents feel secure if they are able to track their child. So before you plan to buy a smartwatch below are few things you need to consider.
How to Choose Good Smartwatch? 
Depending upon your need make sure that the smartwatch should be able to work with or without the smartphone.
Battery life and charging time is very important. Whichever the smart watch you choose, make sure to read its review on battery life. It is important to know how much time does a smartwatch takes to get charge for another use.
Should be waterproof. As you are choosing it for your kids, it's important to look out for a waterproof smartwatch. (We have few in the list below)
It should have a perfect GPS tracker. In order to locate your child's geo-position. This feature should work effortlessly.
Should be able to track activity. How much playful activity your child did while you were gone can be judged by this feature.
Should have an SOS button. In case of emergency, a child SOS button is very much required on the watch. A call will be sent to the emergency contacts immediately once the button is pressed. Emergency contacts will be able to track and locate the child.
If you need more than SOS then you must buy a smartwatch that allows the child to make calls using his smartwatch. Usually, a smartwatch allows you to save up to 10-12 contacts in it. While some watches might work with a smartphone and some might have their own sim card slot. Make sure to check on these before you buy a smartwatch for your kid.
Also, see: Adidas Torsion shoe Offers
Another reason why smartwatch is a better choice than a smartphone is simply because they don't get lost easily. A smart watch will stay on your kid's wrist and won't come off easily. Kids won't lose them. They won't forget it or drop it somewhere accidentally. It will stay on their wrist until they remove it themselves. In short, when it comes to tracking smart watches are more reliable than a smartphone.
Please note: Some of the smartwatches works only with the phone. If the phone is out of reach many features may not work.
So now that you have understood why your child needs a smartwatch and how it. Let's talk about the best smartwatches available online. Your choice for a smartwatch might vary on various factors you look into. But when it comes to price you leave it on us. We have created a list of the best smart watches online along with the best offers on them. These smartwatches are not restricted to any age group as such. If you are looking for the best smartwatch for a 10-year-old or a teenager, this list will help you serve both.
List of Kids Smart Watches That Are Simply The Best!
Check out the list of the coolest smartwatch that are best in tracking, allows you to call and yet inexpensive to buy within your budget. By inexpensive we meant with offers! cause we do understand some of them are not so cheap 😀 .. LOL
Some of the hottest trending smart watches for kids are:
 Garmin vívofit jr. 2 ♨️
Fitbit Ace ♨️
LeapFrog LeapBand ♨️
Fitbit Zip ♨️
Unicef Kid Power Band ♨️
All of them are listed below along with other popular smartwatches for kids. Check out their offers and recent price drops on them.
For purchase in India, refer to below offers:
For International purchase, refer below offers: